Stunning Watercolour Pet Portraits by Steve Bretel BA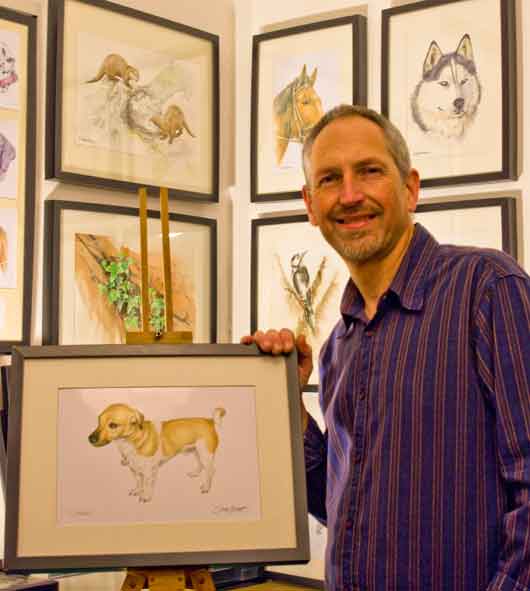 I'm an experienced professional artist painting traditional watercolours with a contemporary edge. Working from photographs I not only create an accurate likeness, the true spirit of your animal is captured in paint – see my work. But these aren't mere copies of a photograph, they're highly-crafted unique works of art – see how they're made. They make excellent, original gifts and are a great way to remember a cherished companion.
'Steve's work is just out of this world – every single feature is outstanding. I cannot believe how life like it is.' (Kerry Mowatt about the recent painting of 'Roxy')
My studio is set within the rolling countryside of rural Fife in the east of Scotland. But no matter where you are in the world, it's easy to get a unique watercolour portrait of your pet dog, cat or other animal sent straight to your door. Click here to start it's journey!
No time to get your portrait present painted before that special event? Don't worry – just send a gift voucher! You'll be given priority, and that special someone will receive their painting without delay.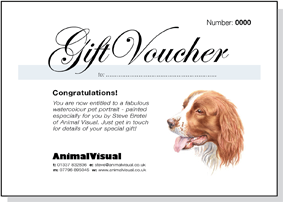 I also paint landscapes, seascapes and wildlife. Click here to view my landscapes, seascapes and wildlife work.